Muscle and skin care for athletes
The best performance depends on the best products. Therefore, Sportsbalm offers a wide range of products that help you to get the most out of yourself: from warming up balms to muscle warming creams and from anti chafing creams to muscle gels for speedy recovery. The muscle and skin care products from Sportsbalm support your muscles and skin during the harshest and heaviest training sessions, and help you to perform under all circumstances. Try them for yourself!
Taking care of your muscles like a pro
Did you know that Sportsbalm is an official partner of Team Jumbo-Visma? Check out our blog to see how you can take care of your muscles like a true professional.
Check it out
Why Sportsbalm
Optimal performance
Our goal is to enable athletes to get the most out of themselves: after all, everyone wants to be the best! In cycling, improvements in the material are often looked at, but ultimately the riders have to let the pedals turn. You can only achieve top performances if you prepare your body as best as possible. Sportsbalm therefore provides athletes with the best muscle care they could wish for, regardless of the circumstances. We do this with products for before, during and after exercise.
Highest quality
Our own high-quality and unique recipes make Sportsbalm the number 1 in quality. We are always developing new products and work closely and exclusively with one of the best laboratories in Europe. We also ensure that we develop our products in collaboration with doctors and have them extensively tested by top athletes, so that we are always assured of the Sportsbalm effect.
The perks of Sportsbalm care products
All Sportsbalm muscle and skin care products are specifically designed with the following needs of athletes in mind:
• Performance: by warming the muscles and stimulating the circulation processes
• Restore: by promoting blood flow and strengthening the vessel walls
• Care: by protecting the skin and allowing the pores to breathe
"In order to win you have to be 200%. Every detail counts. Sportsbalm gives us that little bit extra."
Team Jumbo-Visma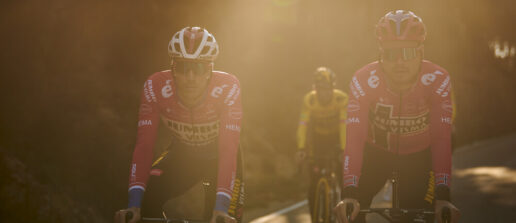 The perfect warming up for cyclists
Why is a warming up for cyclists necessary? And what is the best approach? Read it in our blog and get the most out of your ride.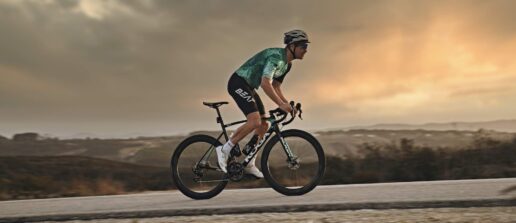 How can you prevent and treat chafing spots?
What helps against chafing spots? How can you prevent chafing? With the Care Series products from Sportsbalm, chafing is a thing of the past!