About us
Muscle and skin care for athletes
About us
Muscle and skin care for athletes
What is Sportsbalm?
Sportsbalm has been making high-quality products for professional muscle care for over thirty years. We are a recognized brand among many professional athletes and teams; Sportsbalm is certainly a well-known name in the cycling world. It is not without reason that Sportsbalm is an Official Partner of the Jumbo-Visma cycling team. But also outside the cycling world, more and more top athletes in other disciplines use our muscle care. For example, we work together with the ice skating team Team Zaanlander of Irene Schouten and football club FC Twente. We now sell our products in more than twenty countries, both online and in stores.
Muscle and skin care for athletes
Optimal performance
Our goal is to enable athletes to get the most out of themselves: after all, everyone wants to be the best! In cycling, improvements in the material are often looked at, but ultimately the riders have to let the pedals turn. You can only achieve top performances if you prepare your body as best as possible. Sportsbalm therefore provides athletes with the best muscle care they could wish for, regardless of the circumstances. We do this with products for before, during and after exercise.
Highest quality
Our own high-quality and unique recipes make Sportsbalm the number 1 in quality. We are always developing new products and work closely and exclusively with one of the best laboratories in Europe. We also ensure that we develop our products in collaboration with doctors and have them extensively tested by top athletes, so that we are always assured of the Sportsbalm effect.
Responsible and natural
Not only do we place high demands on the effect of our products, but we also think it is important that our muscle and skin care products are produced in a responsible manner. Because natural ingredients are less harmful to the environment, we use them as much as possible in our formulas. The sustainability of our packaging also has our attention: all our packaging is made of bio-plastic.
The secret behind the quality? The golden combination of product development between science and professional sport.
Sportsbalm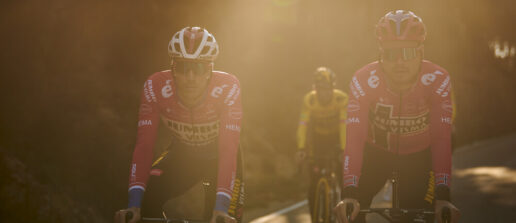 The perfect warming up for cyclists
Why is a warming up for cyclists necessary? And what is the best approach? Read it in our blog and get the most out of your ride.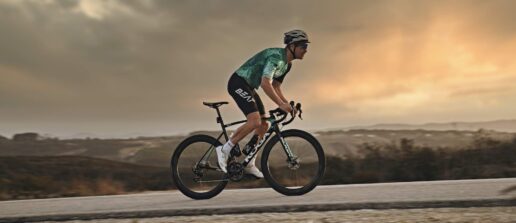 How can you prevent and treat chafing spots?
What helps against chafing spots? How can you prevent chafing? With the Care Series products from Sportsbalm, chafing is a thing of the past!