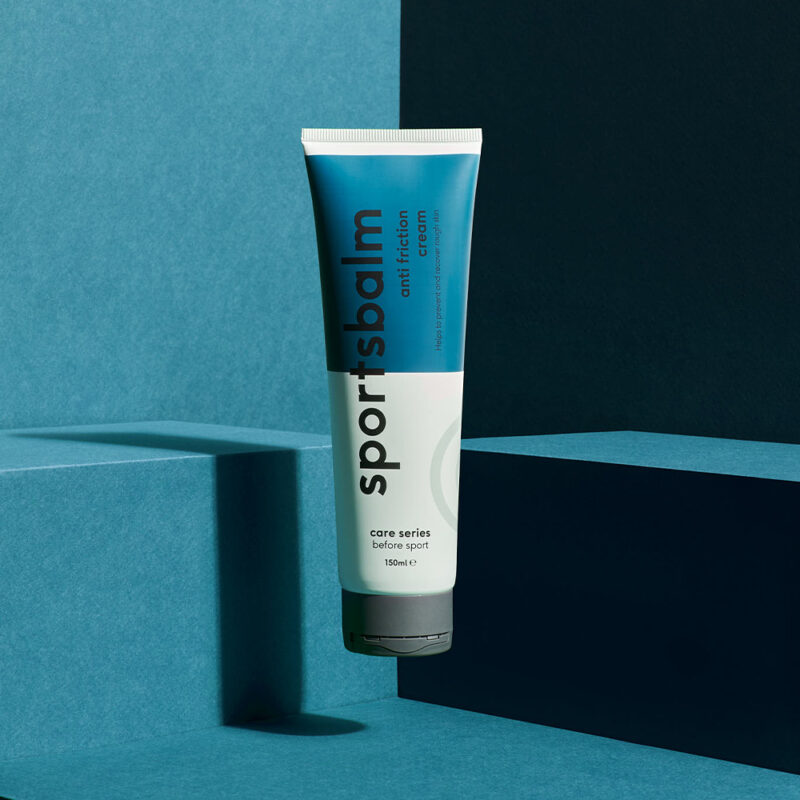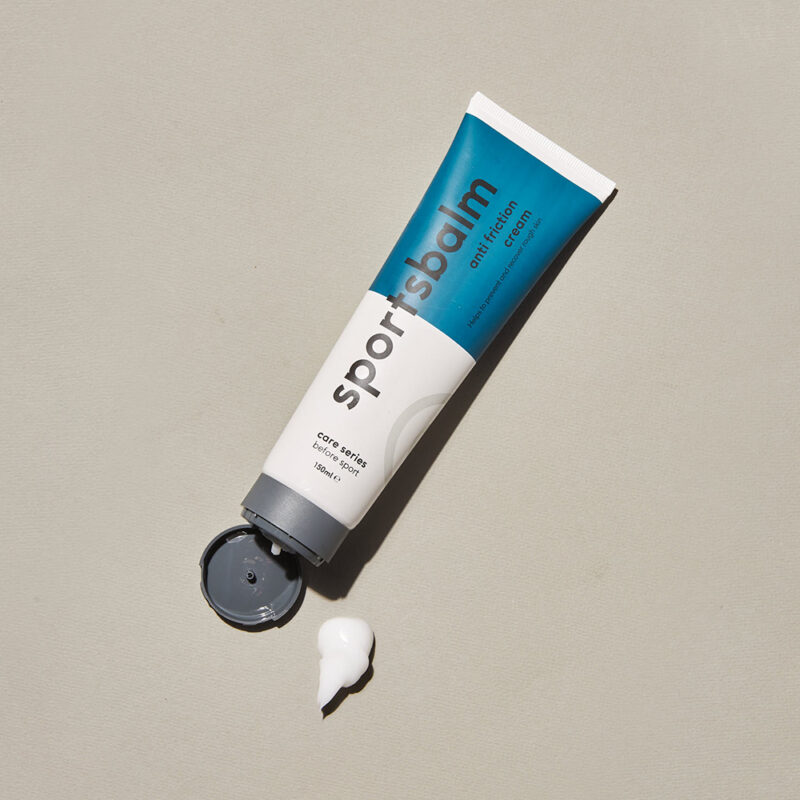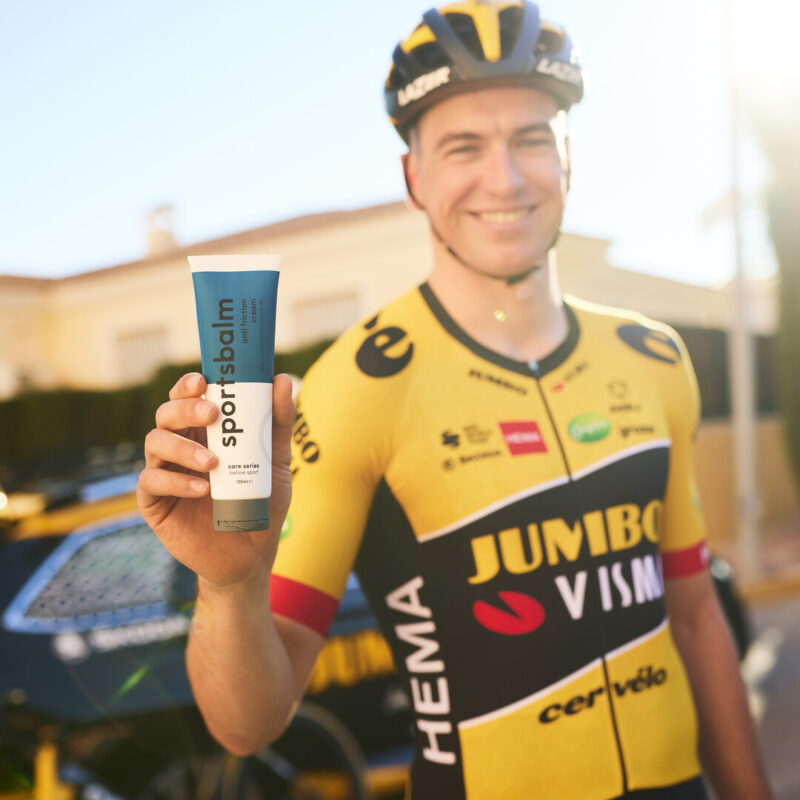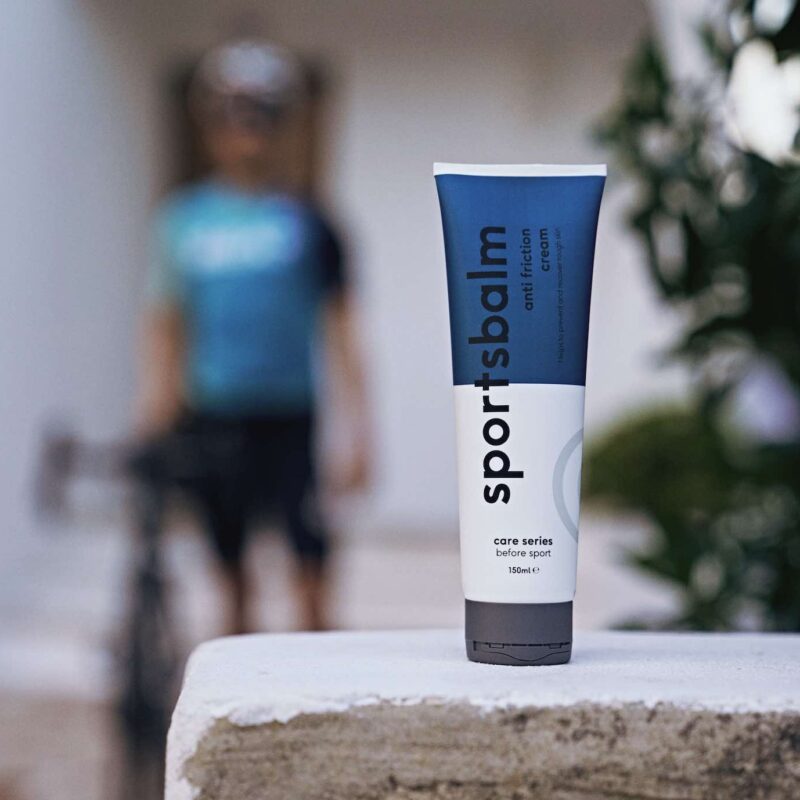 Sportsbalm Anti Friction Cream
Use Sportsbalm Anti Friction Cream to exercise without skin irritation! When your skin rubs against your clothes or other parts of your body, this can lead to painful, chafed spots. In combination with the added moisture from perspiration – which is often the case when you are working out – these spots get worse and can spoil your workout. Sportsbalm Anti Friction Cream protects and cares for your skin so you can sport care and pain free!
Helps to prevent chafing spots and softens the skin
Apply before or during exercise
Can be used after exercise to sooth the skin
100% vegan
Bio-plastic packaging
€ 14,95
Specificaties Anti Friction Cream
Why Sportsbalm Anti Friction Cream?
Anti Friction Cream and other anti chafing creams, such as chamois cream, are hugely popular among cyclists. No wonder, because the repetitive movement on the saddle can lead to chafed spots around the seat, groin and thighs. Luckily, this annoying phenomenon can be easily prevented with the right lubricant. With ingredients like allantoin and zinc, our Anti Friction Cream does not only provide protection, but also nourishes the skin and helps repair damaged skin. Thanks to the carefully selected ingredients, this cream is particularly suitable for the dry and sensitive skin, and can also be used on other parts of the body to nourish and hydrate your skin.
How to use Sportsbalm Anti Friction Cream?
Apply generously to areas that are prone to irritation, such as the buttocks, thighs and groin. Anti Friction Cream can also provide more comfort and relief under bra straps. After the exercise, you can use the cream as a nurturing after-treatment, to help the skin recover. Exercise has never been this comfortable!
For which sports is it suitable?
The Sportsbalm anti friction balm is suitable for any activity and sport where you experience friction between skin or clothing. Examples of sports are:
Cycling
Running
Walking
And more…
Movement means (anti) friction
Prevent chafing spots and skin irritation by using the Sportsbalm Care Series. Choose from a cream or balm. See which Sportsbalm suits you!
Care Series