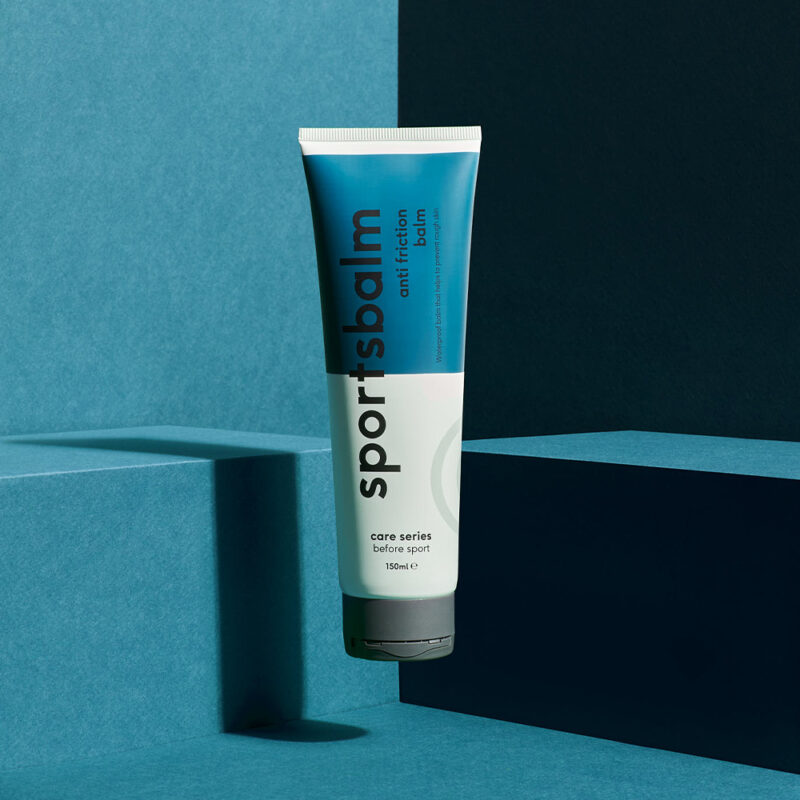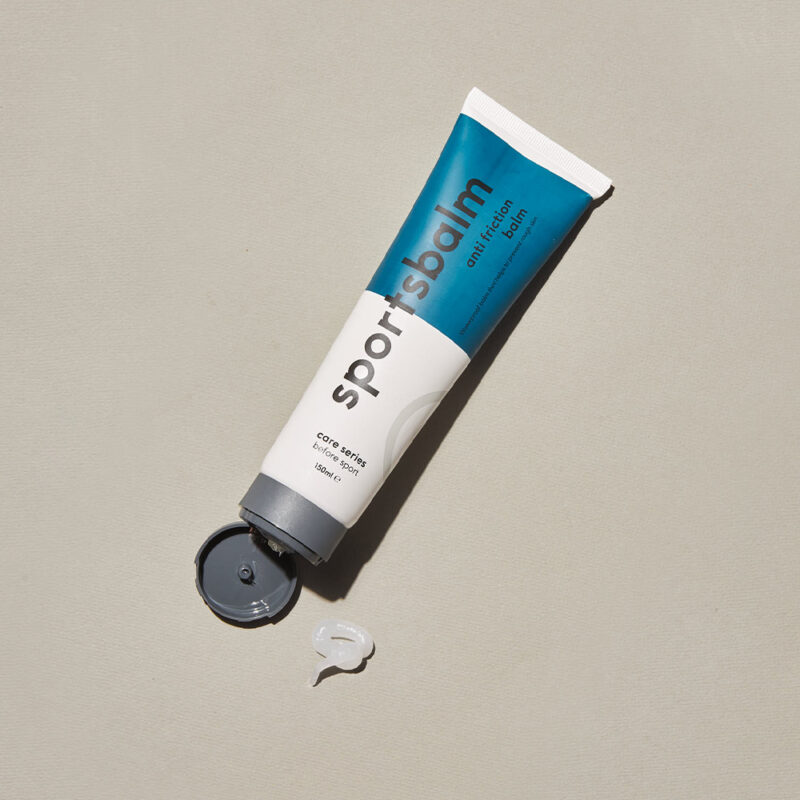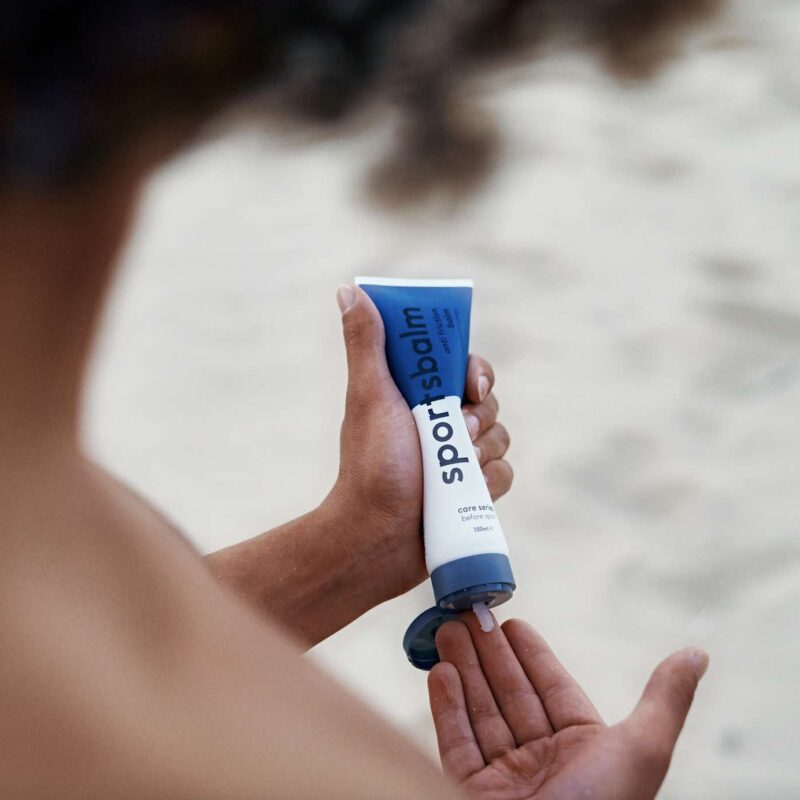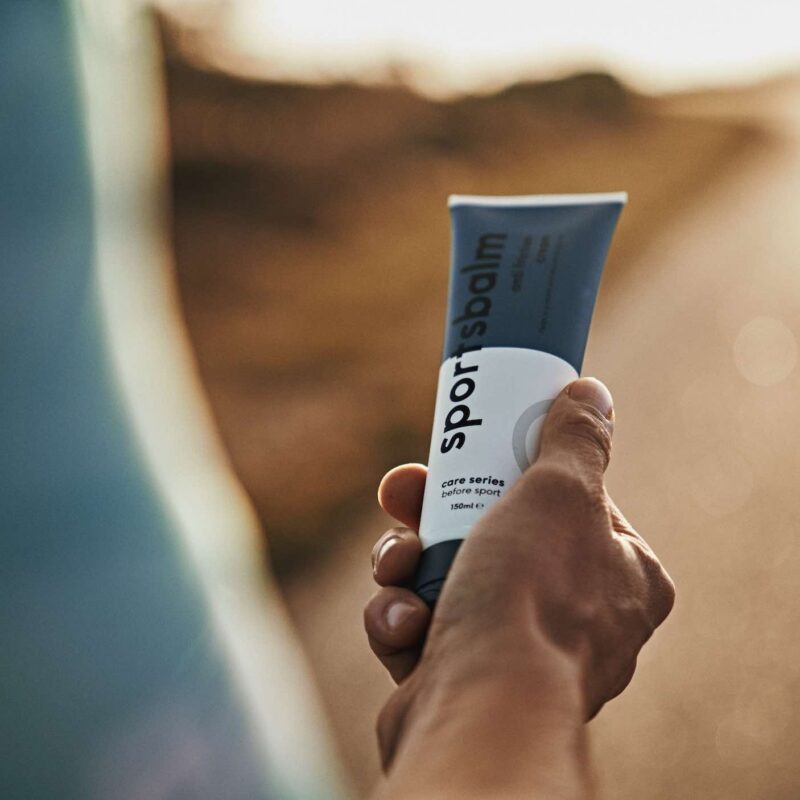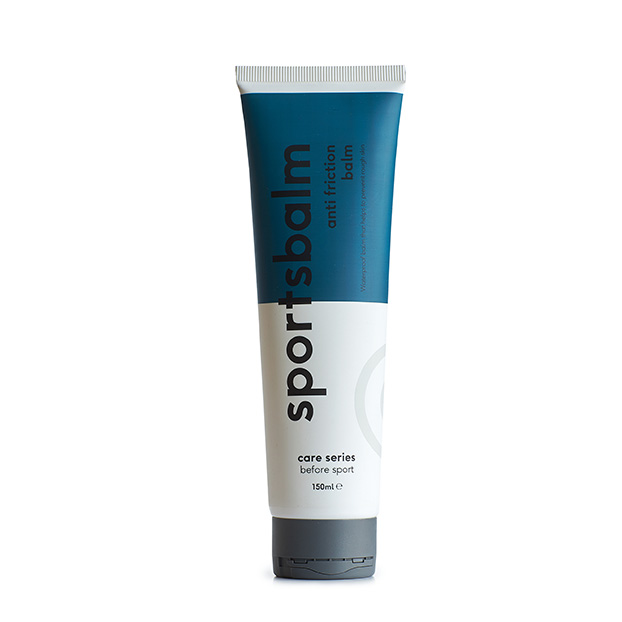 Sportsbalm Anti Friction Balm
Sportsbalm Anti Friction Balm allows for carefree exercise without having to worry about chafing spots. Our effective anti chafing cream protects your skin against irritation caused by moisture and friction. Thanks to its balanced, natural formula and long-lasting effect, it is an ideal anti chafing cream for runners, cyclists and swimmers. Discover our Anti Friction Balm for yourself, and enjoy long, pain-free training sessions!
Helps to prevent chafing spots
Apply before or during exercise
Waterproof
100% vegan
Bio-plastic packaging
€ 14,95
Specifications Anti Friction Balm
Why choose our anti chafing balm?
Sportsbalm Anti Friction Balm does more than just protect your skin. With nourishing and moisturizing ingredients like shea butter, camphor and tea tree oil, our natural anti chafing cream also cares for it! On top of that, it can be used in all weather conditions. Our anti chafing cream is waterproof and provides long-lasting protection. This makes it especially suited for those longer training sessions – even the ones where you perspire a lot. The cream keeps your pores open and allows your skin to breathe freely. Thanks to the carefully selected ingredients, our Anti Friction Balm is also a great choice if you have dry or sensitive skin.
How to use anti chafing balm?
Our anti chafing cream is developed to be applied generously onto the places that rub against your clothing or against other parts of your body during exercise, such as the thighs, groin, and buttocks. This allows you to walk, run, swim or cycle with maximum comfort. Anti Friction Balm is essential for cyclists, because the longer you sit on your saddle, the more heat, pressure and friction are created. Our Anti Friction Balm is similar to the chamois creams that are used in professional cycling. More comfort during your exercise results in more fun and a better performance. Experience it yourself!
For which sports is it suitable?
The Sportsbalm Anti Friction Balm is suitable for any activity and sport where you experience friction between skin or clothing. Examples of sports are:
Cycling
Running
Walking
And more…
Movement means (anti) friction
Prevent chafing spots and skin irritation by using the Sportsbalm Care Series. Choose from a cream or balm. See which Sportsbalm suits you!
Care Series