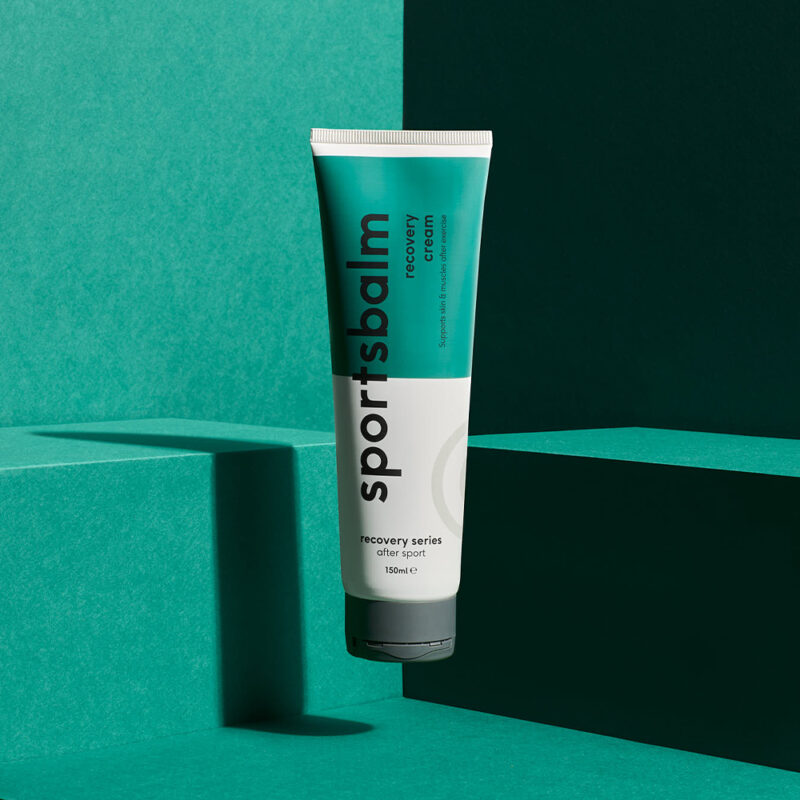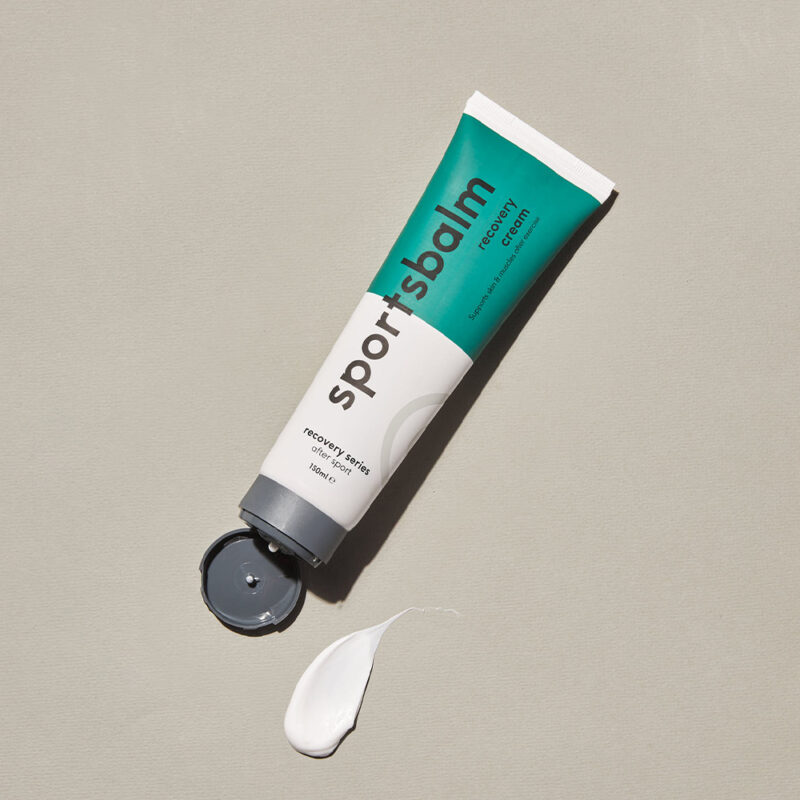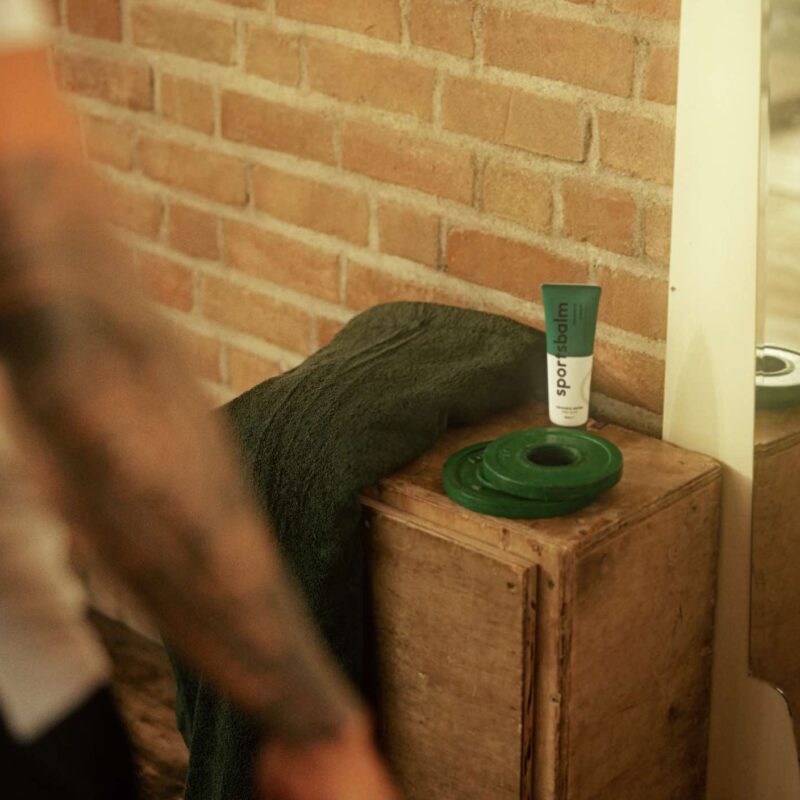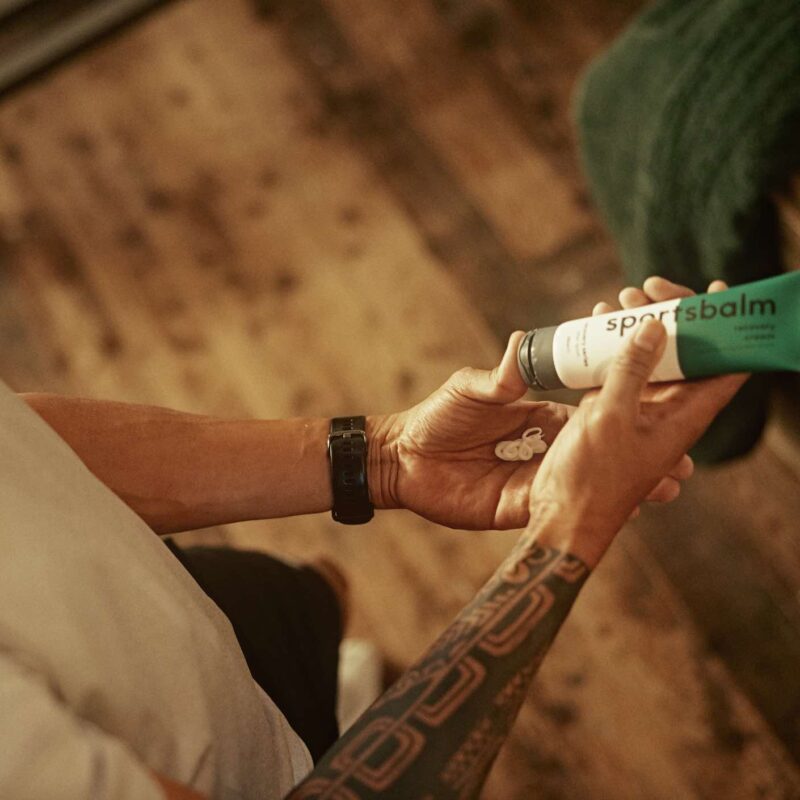 Sportsbalm Recovery Cream
Sportsbalm Recovery Cream is a muscle relief cream that helps tired and sensitive muscles to recover after a workout. It also soothes heavy legs that can occur after standing or sitting in the same position for a long time. With carefully selected ingredients and a balanced composition, the cream stimulates the blood circulation and cares for the skin. As a result, strained muscles recover faster, so you are quickly back to full strength!
Apply after exercise
Promotes recovery
Nourishes the skin
Provides an invigorating effect
Stimulates blood circulation
100% vegan
Bio-plastic packaging
€ 19,95
Sportsbalm Recovery Cream
Waarom Recovery Cream?
Sportsbalm Recovery Cream helpt beschadigd spierweefsel herstellen en de huid te verzorgen. Door de bloedcirculatie te stimuleren help je de haarscheurtjes in je spieren om snel weer te helen. Het actieve ingrediënt paardenkastanje zorgt dat je bloedvaten sterk blijven en je vaatwanden elastisch en soepel blijven. Hierdoor worden afvalstoffen goed afgevoerd en voorkom je vochtophoping.
Verkwikkend en verzorgend
Sportsbalm Recovery Cream helpt niet alleen je spieren herstellen, maar is ook zacht en verzorgend voor de huid. De werkzame stof aloë vera kalmeert de huid en hydrateert. De lotion is bovendien niet vet en heeft dankzij menthol een verkwikkend effect. Ervaar het weldadige gevoel van zowel herstel als verzorging door na iedere workout je in te smeren met deze versterkende en kalmerende lotion.
Wanneer gebruik je de Sportsbalm Recovery Cream?
Sportsbalm Recovery Cream is je go-to na iedere inspanning. Tijdens een intensieve sportsessie beschadigen je spieren een beetje. Hoe zwaarder je je spieren belast, hoe meer je spieren moeten herstellen. Maar ook bijvoorbeeld een lange dag staan vergt veel van je spieren en bloedvaten. Door zijn algemene werking is de Recovery Cream geschikt voor ieder moment.
Sore today. Strong tomorrow
Muscle recovery starts with adequate rest. But there are several situations where recovery is necessary. Have a look at our Recovery series to find out which Sportsbalm suits your recovery.
Recovery series