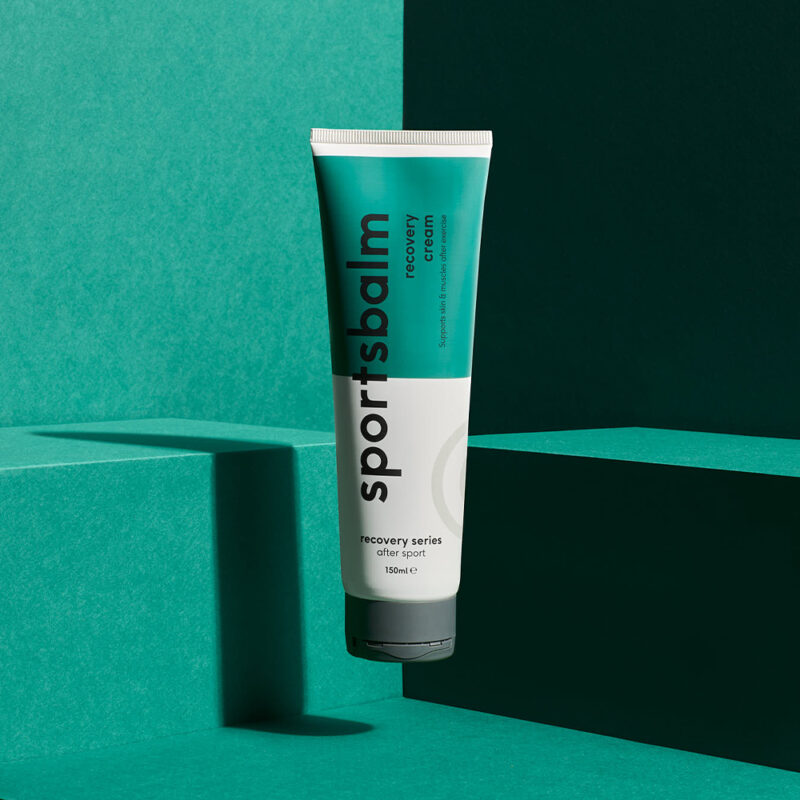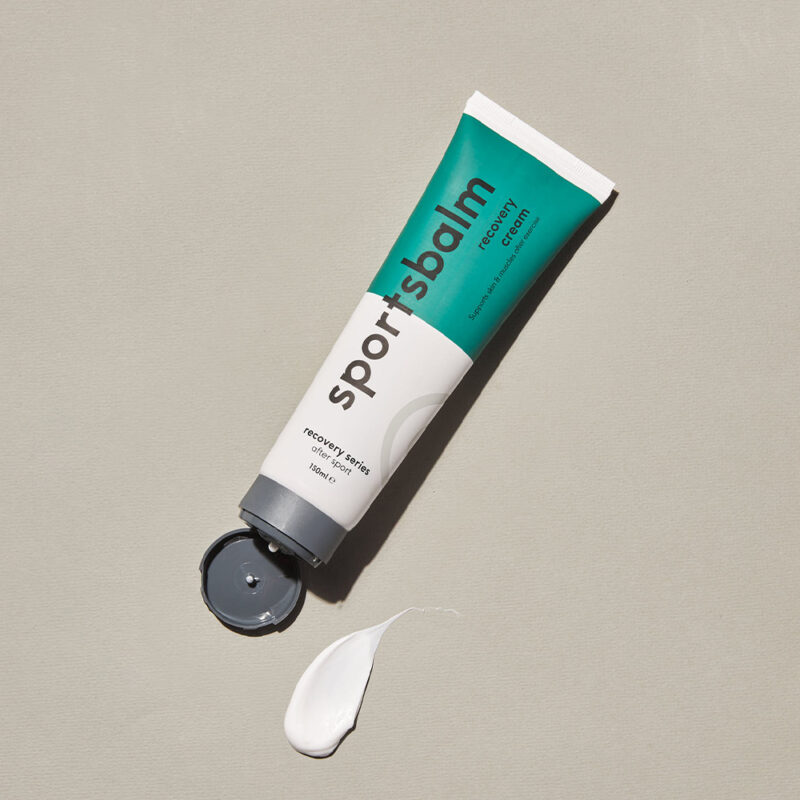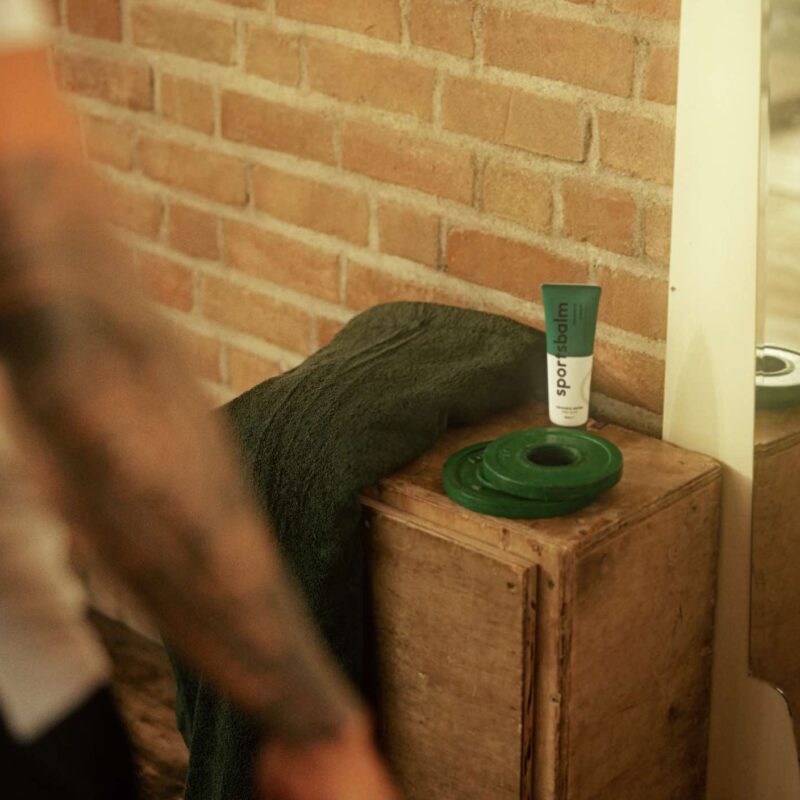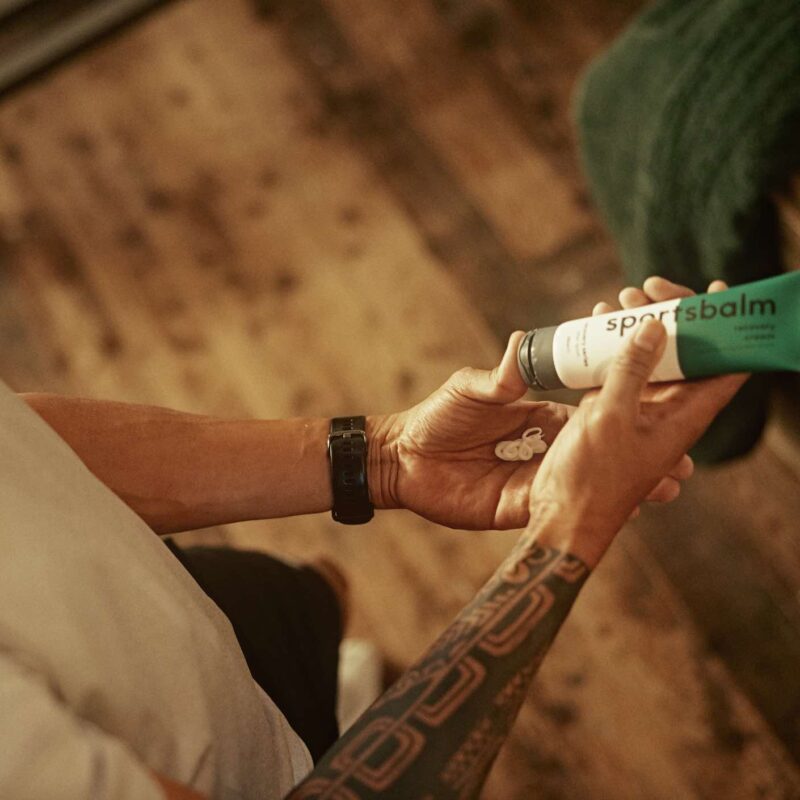 Recovery Cream
Sportsbalm Recovery Cream is a muscle relief cream that helps tired and sensitive muscles to recover after a workout. It also soothes heavy legs that can occur after standing or sitting in the same position for a long time. With carefully selected ingredients and a balanced composition, the cream stimulates the blood circulation and cares for the skin. As a result, strained muscles recover faster, so you are quickly back to full strength!
Apply after exercise
Promotes recovery
Nourishes the skin
Provides an invigorating effect
Stimulates blood circulation
100% vegan
Bio-plastic packaging
€ 19,95
Buy at bol.com
Sportsbalm Recovery Cream
Why Muscle Relief Cream?
Sportsbalm Recovery Cream stimulates the blood circulation deep in the muscle tissue, which helps to heal the hairline cracks in your muscles in a shorter period of time. Standing for a long time also demands a lot from your muscles and blood vessels. Thanks to horse chestnut and other active ingredients in our muscle relief cream, your blood vessels remain strong and the vessel walls remain elastic and supple. This allows waste products to be properly removed and prevents the accumulation of moisture.
Invigorating and nurturing for the skin
Sportsbalm Recovery Cream is not only great for muscle recovery, but is also soft and caring for the skin. Thanks to the addition of aloe vera, our lotion soothes and moisturizes the skin. Apart from that, the lotion is not greasy and is enriched with menthol for an invigorating effect. Experience the great feeling of both recovery and care, and use this strengthening and soothing lotion after every workout!
How does it work?
Sportsbalm's muscle relief cream helps damaged muscle tissue to heal quickly. During intensive workouts, your muscles become slightly damaged. The harder your muscles work, the more they need to recover. After a good recovery however, they become stronger than before. This is actually the main principle of strength training. Strength training thus demands more of your muscles than endurance sports like cycling, but also makes them stronger.
Sore today. Strong tomorrow
Muscle recovery starts with adequate rest. But there are several situations where recovery is necessary. Have a look at our Recovery series to find out which Sportsbalm suits your recovery.
Recovery series